Best caricatures can now be created with the aid of technological tools. The most common technological tool for creating caricatures is of course the computer and graphical software. The software that could be used in creating caricature includes Corel draw and Adobe Photoshop amongst others. Using these applications to create caricatures however include some level of expertise, as you would have to create the caricatures yourself with the aid of the tools available on the software and your imagination.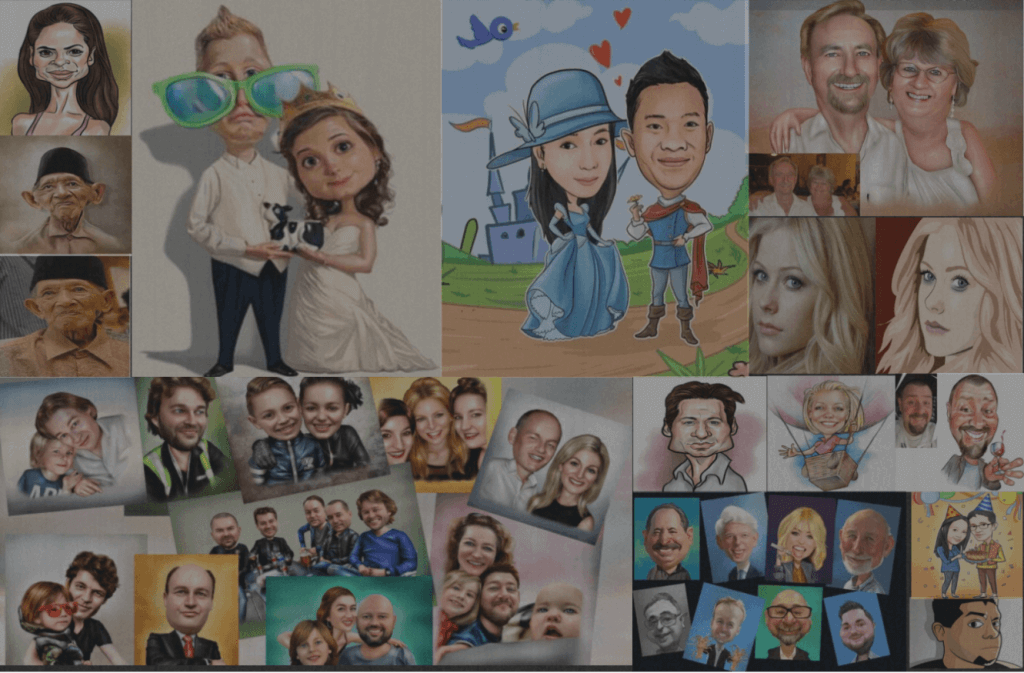 Digital Caricatures Made Easier
With the increasing popularity of mobile phones and millions of apps that work with them, there are now digital caricature applications. These applications have the ability to convert a picture into a caricature. All you have to do is install the application, browse for a picture (yours, a friend or a popular figure), select a part of the picture (the ears, head, nose, mouth), then select a caricature effect (enlarge, reduce, remove). With little skills, it is possible to create a very nice caricature with the aid of the applications.
Making caricatures with mobile application is however limited as you can only make use of the simple features that are available on the application. You would not have access to as much tool as using advanced graphical computer software. While using the mobile applications might be good enough for creating simple ones that you can use to joke amongst your friends, it would not be applicable for creating a professional caricature, say a caricature that can be published on a very popular national daily.
Creating the Best Caricatures
Even though it is possible to make caricatures by yourself, it could be difficult making one aside. Apart from having graphical applications skills or having an app that can create a caricature, you need a great deal of imagination. You would have to think of a message you want to pass across and how is the best way to pass it across.
If you therefore want to make professional caricatures, your best bet would be to patronize a professional. By just giving them the skeletal idea of the type of caricature you want, they can extract every meaning you intend to pass across from you. After this, they would help you to properly create the caricature with the aid of advanced graphical software manually.
Related Service: 3D Exterior Design Services