Basics for Caricatures Drawing : Have you ever thought of how your cartoon form will look like? If you have seen a caricature picture probably in a shopping mall or amusement park, then can easily envision how you will look like when you are caricatured. There is no better way of seeing your cartoon self, by creating caricatures out of your photos.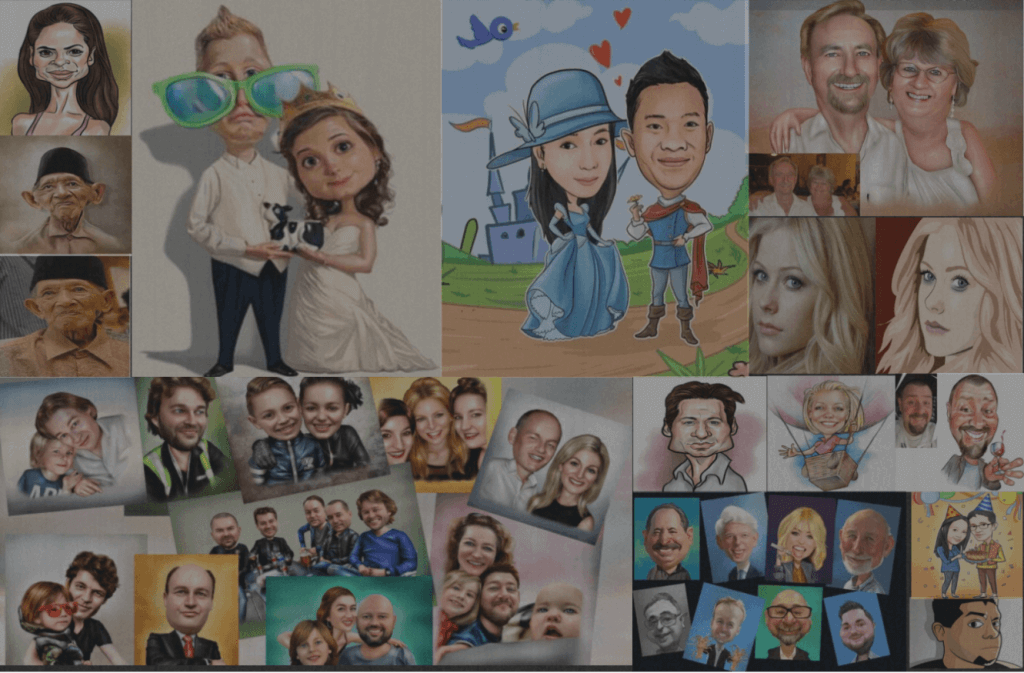 Turning your photos to caricature can be a daunting task especially if you are not an artist. But you have nothing to be worried about because the tutorials given here will take you through the steps of creating an astonishing caricature image of yourself using a simple photograph.
The three basic elements of caricatures drawing
Before we begin, it is important for you to understand the three basic elements that have to be part of your caricature drawing.
Likeness: To make your caricature image look just like you, it is important to capture all important feature. This means the proportions has to be right, key points have to be right, tiny details in your subject has to be captured, every other relevant feature has to be honed.
Exaggeration
Exaggeration is essential to caricature drawing. However, the feature you want to exaggerate will depend on the characteristic of your subject. A portrait that is simply traced will definitely not look like a caricature.
Statement
There has to be some form of editorial in your caricature image. Editorial in this sense means what your subject is trying to say. Such message can be passed on in form of body language of certain action your subject is engaged in. The statement has to exceed their facial feature.
Our Offering:
Our experienced and talented artists have significant creative expertise in drawing conceptional and customized caricature services for gifting and other happy purposes in digital formats. To make your loved ones happy & excited, we are committed to deliver high quality and unique caricatures. We start with providing more options of caricature types so you can get a perfect feel for what you want order.
Related Service: 3D Interior Designing Services