Couple Caricature is a form of visual art that illustrates the human form in an exaggerated way, showing pronounced features. What you may not know is that caricature can be given as a gift especially to someone you truly love.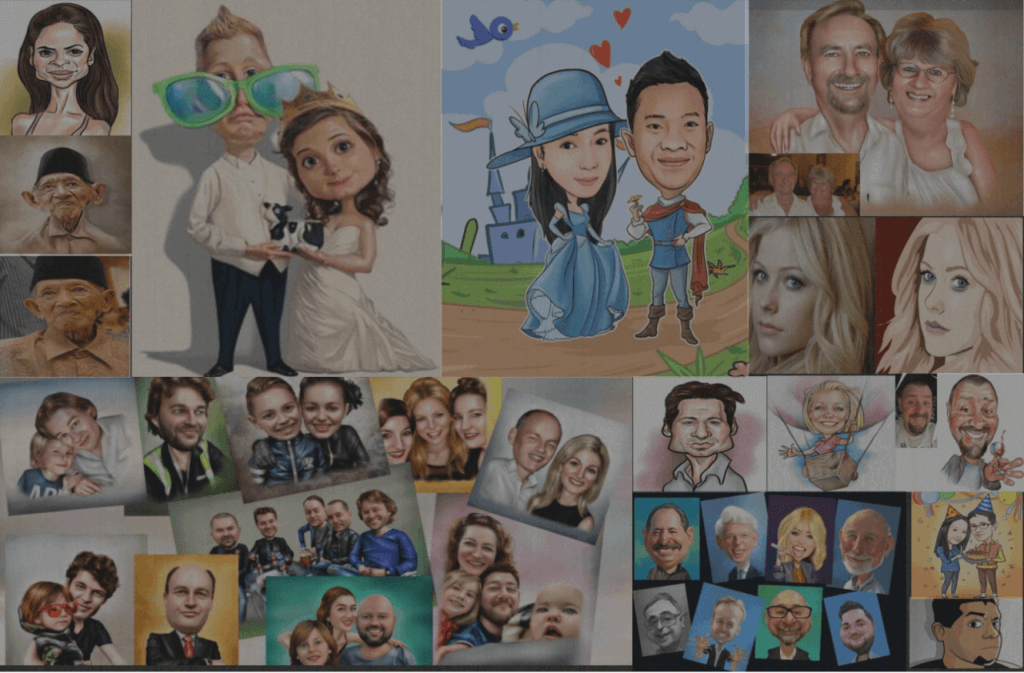 Love blossoms when someone sticks by your side through thick and thin. Love is what gives us strength and happiness to pull through life. A lot can be learned about relationship from couples who truly love each other. You don't have to be young, classy, busy or mature to say "I love you" to your partner. Caricature offers you a unique and funny way of expressing your love for your partner.
Caricature gift can blossom the happiness of your relationship, as it will help you too remember the fond times you had together. Nothing can replace the sweetness such kind of gift add to a relationship.
Our Offering:
Our experienced and talented artists have significant creative expertise in drawing conceptional and customized caricature services for gifting and other happy purposes in digital formats. To make your loved ones happy & excited, we are committed to deliver high quality and unique caricatures. We start with providing more options of caricature types so you can get a perfect feel for what you want order.
Related Service: 3D Floor Plan Designer Services